"On the rise and one to watch"
-LEGAL 500 2022
"Very personable…very helpful"
-LEGAL 500 2022
"Very bright…able to connect with clients"
-LEGAL 500 2021
"Ronnie was professional, helpful and thorough…he was always prompt in his response, and I could put my trust in him to offer the best advice, in my best interest"
-CLIENT QUOTE
"You have been extremely helpful, professional and compassionate"
-CLIENT QUOTE
Ronnie Mortimer in conversation with Adam Walkom. Spotify podcast:
https://open.spotify.com/episode/2weoCcdIRs3341GhtX6S1V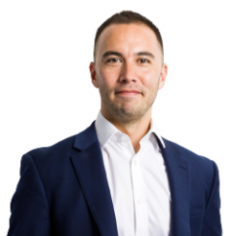 Career History
Ronnie has spent over 10 years specialising in Family Law at large Legal 100 City firms (Wedlake LLP and Fladgate LLP) and now brings a wealth of expertise to our practice, and offers City experience and expertise at regional rates.
Ronnie specialises in all aspects of Family Law, particularly in divorce, finances, pre and post nuptial agreements and arrangements for children. He also advises on cohabitation agreements, as well as separation agreements.
Ronnie takes a pragmatic approach to achieve the best outcome for his clients. He considers all forms of Alternative Dispute Resolution, such as Mediation, but fully appreciates the need to issue Court proceedings where the case demands it.
Ronnie is a member of Resolution, an organisation of lawyers and other family justice professionals who are committed to following a non-confrontational and constructive approach to resolving family issues. In accordance with one of the key tenets of Resolution, he assists his clients to understand and manage the potential long-term financial and emotional consequences of decisions.
In his spare time, he has volunteered as Legal Counsel for Pride in London. He enjoys trail-running on Hampstead Heath (come rain or shine) and travels as much as he can.